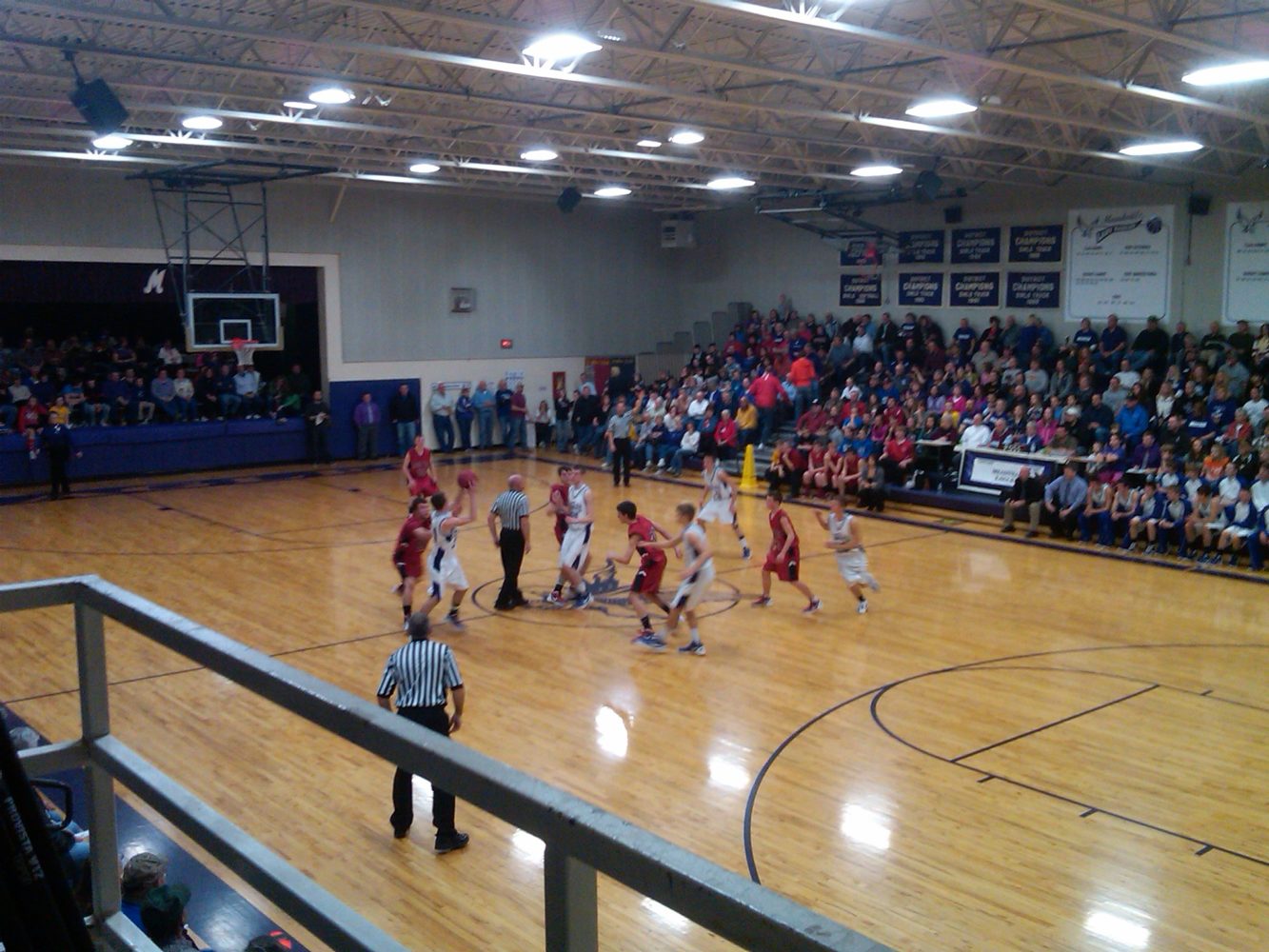 The Meadville Tournament wrapped up Saturday night with the championship match up between the boy and girl squads of North Mercer and Meadville.
First was the lady's contest with number one seeded Mercer coming into the game undefeated at 16-0; the Meadville Lady Eagles entered the matchup at 15 & 1.
In the first half the Lady Cardinals were unstoppable, led by the multi-talented Sierra Michaelis. The Junior, who has already passed the two-thousand point mark in her high school career, went on a 23 point tear by halftime, with two three pointers and numerous lay ups and jumpers.
The Meadville Lady Eagles never gave up, but were unable to overcome the deficit despite the strong showing of Junior Erin Shiflett.
The Mercer Lady Cardinals won the championship trophy by a score of 76-43.
Sierra Michaelis ended the night with 44 points, followed by Junior Courtney Owens with 23, who was excellent outside with three 3 pointers and numerous jumpers.
Meadville was led in scoring by Shiflett with 13, followed by Senior Kaylen Holcer and Sophomore Sara Vandyke with eight each and contributions from Haley Fitzpatrick, Beth Crosser, and Emilie Cowan.
In the Boys contest, first seeded Meadville jumped out to an a early lead and exchanged it a few times with Mercer, but eventually began to separate with solid performances by Lee Young, Derrick Smith and Keaton Duncan, all three scoring 18 in the contest.
At the half Meadville held a 13 point lead 32-19.
That lead was challenged though by strong play early in the second half by North Mercer, led by Junior Colton Hartley. The lead was narrowed to just 6 by the beginning of the fourth quarter, but Meadville was able to refocus and bear down on the Cardinals, eventually taking the boys championship game of the Meadville Tournament 71-58.
Meadville's Kolton Friesner contributed 14 to the total.
North Mercer benefited by the consistent and gutsy play of Hartley who was alone responsible for 34 of the Cardinals 58 points, with contributions from Garret Noe, Trey Michaelis and John Girdner.
The Cardinals fall to 12-5 while Meadville remains undefeated at 17-0.
Meadville will head to Columbia Sunday afternoon for a contest against LaPlata, that will be a boy and girls double header.
The Mercer squads get a couple of days off and will travel to Winston Tuesday night for a double header.