JEFFERSON CITY, Mo. – The year 2015 ended with an 11.4 percent increase in fatalities on Missouri roads.
After two years of lower numbers, 2015 fatalities exceeded 800 for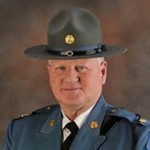 the first time since 2012. According to the Missouri State Highway Patrol, of the 853 fatalities, the leading causes continue to be speeding, driver inattention and impaired driving. Two new trends emerged in 2015, including increases in improper lane usage and substance impaired driving.
Colonel Bret Johnson, Superintendent of the Missouri State Highway Patrol says; "Seat belts use is the single most effective way to save lives and reduce injuries resulting from traffic crashes, so make sure everyone is properly restrained on every trip.