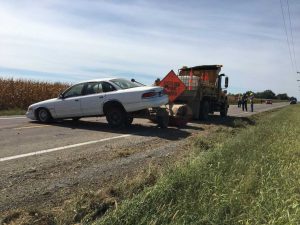 CARROLLTON, Mo.- KMZU News received reports of a two-vehicle accident on MO-10 Highway around 12:30 p.m., just west of Carrollton, Mo.
According to sources the accident occurred near recreation lake affecting the westbound lanes of traffic. A car reportedly ran into the rear of a MoDOT truck and authorities were en route.
Drivers are urged to use caution in the area as law enforcement works to clear the scene. There are no injuries reported at this time. KMZU will continue to update information as it becomes available.