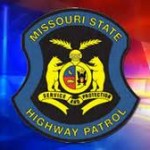 A traffic stop in Randolph County Monday night landed a Boonville man behind bars.
The Missouri State Highway Patrol repots Christopher M. Jenkins, 25, was wanted on a felony warrant out of Shelby County for an allegation of burglary.
Jenkins was transported to the Randolph County Jail to await bond.