CLAY COUNTY, Mo. — A Kansas City man was arrested in Clay County Monday afternoon after it ws discovered that he was in possession of marijuana and had misdemeanor warrants with five Missouri police departments and one sheriff's department.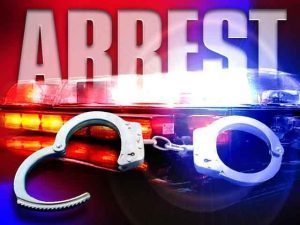 Branden C. Blackburn, 26, was arrested at 3:33 p.m. after being pulled over for failing to display valid registration. Upon the stop, Branden was found to be in possession of marijuana, having no insurance and driving while suspended.
Blackburn also had misdemeanor warrants with the Kansas City, Sugar Creek, Independence, Lee's Summit and Lake Winnebago police departments as well as the Platte County Sheriff's Department.
Blackburn was taken to Clay County jail and is bondable.