LIVINGSTON COUNTY, Mo. — A vehicle stop in Livingston County on July 4 led to the arrest of a Leawood, Kansas man, according to a press release from the Livingston County Sheriff's office.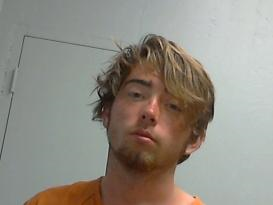 The Missouri State Highway Patrol stopped a vehicle for a traffic violation on U.S. 36 near Liv 405 and requested a K-9 search of the vehicle.
The K-9 indicated two areas on the vehicle and a subsequent search of the vehicle resulted in the seizure of alleged cocaine.
20 year old, Michael Neil McGinnis was arrested for alleged felony possession of a controlled substance. McGinnis remains incarcerated in the Daviess/DeKalb County Regional Jail on a Livingston County arrest warrant in lieu of bond.