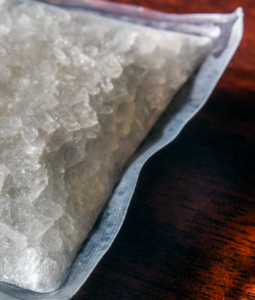 PETTIS COUNTY, MO – A Green Ridge woman is in custody in Pettis County after a traffic stop Wednesday.
A deputy reportedly stopped a vehicle for no use of headlights while it was raining. The driver, later identified as Deseree Mosher of Green Ridge, was arrested for drug trafficking and attempted identity theft. Mosher had initially provided a false identification but later confessed to her true identity. Methamphetamine was reportedly confiscated from her person.  The deputy made the arrest during surveillance at the intersection of Route AA and Kearn Road for suspected illegal drug activity.
Formal felony charges include drug trafficking, and possession of controlled substances.  Misdemeanors were listed for identity theft, failure to register, and driving while revoked. She was also on file for probation violation in Jackson County for stolen property.
Bond is set at $200,000. Future court dates have not been scheduled.