CLAY COUNTY, Mo. – A train derailment blocked a street in Claycomo Saturday night, according to a post from the Clay County Sheriff's Department.
Randolph Road at Underground Road,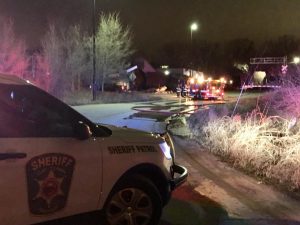 near the Ameristar Casino, remained closed hours after 17 cars jumped off the tracks. The post said that hazmat material was contained but some residents were evacuated before the area was determined to be safe.
No injuries were reported during the incident.