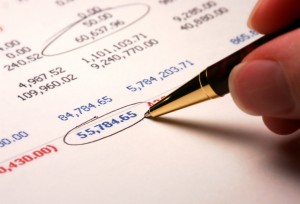 JEFFERSON CITY, Mo (Press Release)- Missouri State Auditor Nicole Galloway today issued her office's monthly report on local governments who failed to meet financial reporting laws. Out of the 333 local governments with financial reports due last month, 44% failed to meet the deadline.
"I'm disappointed by the dismal success rate demonstrated by so many local governments who are failing to provide even the most basic information about their own financial management," Auditor Galloway said. "These reporting requirements are not new and they are not complicated. When local governments can't provide this essential information, they are failing to meet fundamental obligations to transparency and accountability in government."
Cities, towns and villages in Missouri are required to file annual financial reports with the State Auditor within six months of the end of their fiscal year. The reports must include basic financial information, such as starting and ending account balances, the amount of money received and spent over the year, and property tax rates charged to citizens. State law has required this information be submitted to the State Auditor's Office since at least 1965. This requirement is not to be confused with new reporting requirements enacted in 2015 as part of municipal court reform efforts, which are currently on hold pending legal review and action.
Auditor Galloway's report includes filing statuses for the 259 cities, 5 towns and 69 villages whose financial reports were due by the end of December 2016. Of the 333 municipal governments included in this reporting period, 185 filed a completed annual financial report on time and 148 did not, for a success rate of 56 percent.
The report also includes information on other local governments that submitted financial reports or related documents to the State Auditor's Office. Reports received are searchable online. Today's full report is available online here.
###