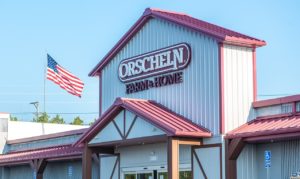 The Trenton City Council unanimously approved a Tax Increment Financing Plan for future construction of an Orscheln Home & Garden at 28th Street and Highway 65. The tax abatement holds property tax values as a vacant site while Orscheln develops the property, according to City Administrator Ron Urton.
Urton said the city has not yet seen the site plans for the new store, as Orscheln is in the process of finalizing them.
In other business:
⦁ The council continued its agreement with no-kill Green Hills Animal Shelter.
⦁ Granted a conditional use permit to Novus Ag to build a 175-foot x 80-foot building to store agricultural chemicals, located at 915 B Shanklin.
⦁ Approved the conditional use permit to GFG Inland Elevator & Grain to build a 20-foot x 40-foot building and 70-foot outdoor scale.