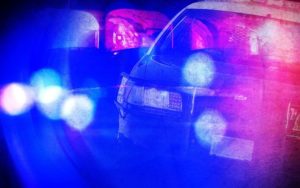 TRENTON, MO – Two suspects, reportedly attempting a fraudulent purchase of controlled substances at an area pharmacy, were arrested Tuesday this week.
According to police, officers were dispatched to a pharmacy on 9th Street, following communications with local businesses.   Arrests were made of Pierre Celestine, 25, and George Almond, 42.
Prosecutors will determine whether to charge the pair with fraudulently attempting to obtain a controlled substance.