COLUMBIA, Mo. – A Columbia man cited last week for trespassing at Gentry Middle School, has been arrested at another middle school in Columbia.
Just after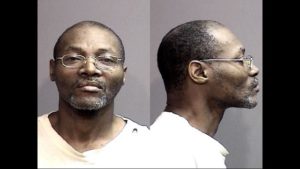 7:00 a.m. Tuesday morning, officers were called to reports of a suspicious vehicle at West Middle School. The description matched one caught on surveillance video at Gentry Middle School, when Kelvin D. Joe, 53, interacted with a student on the parking lot. Police took Joe into custody at the West Middle School parking lot for first degree trespassing by willfully violating a trespass warning given last week after the incident on Gentry Middle School.
Prosecutors have asked the judge to set the highest bond reasonable in this case.