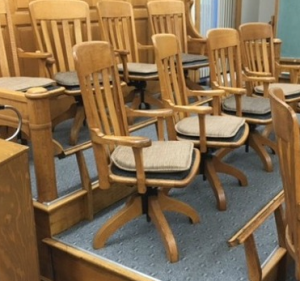 RAY COUNTY, MO – A trial set for an Oak Grove man could be changed at a new trial setting.
A motion hearing tomorrow morning for former Richmond School District administrator, Matthew Lindsey, 50, is scheduled for 9 a.m. The proposed motion may continue a trial setting hearing. Lindsey is accused of 2nd degree statutory rape with a former Richmond High School student in 1997.
A tentative trial date is still set for August 27.