RANDOLPH COUNTY, Mo. – A trial date is yet to be set after a February 10th pre-trial conference was continued until today in Randolph County.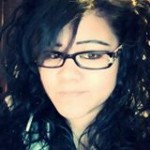 Angelica Benitez, 24, of Moberly, is expected to appear at 9:00 a.m. this morning to receive a trial date for two class A felony counts of assault in the first degree, a felony count of armed criminal action and one misdemeanor count of possession of marijuana.
Benitez was charged in March of 2015 after running into a woman with a car, then stabbing the victim several times.