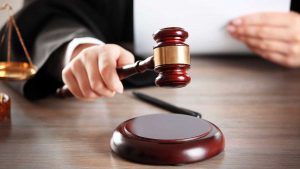 CLAY COUNTY, MO – A trial has been put on hold in a case against a Kansas City man accused of murder.
Deonte Buffington-Hardy was accused in August, 2016 of shooting Brandon Nunnally, at the Clay County Ford plant. Buffington-Hardy is accused of first degree murder, armed criminal action, and sexual misconduct. His presence is required at a hearing Thursday to determine the next action in the case.
That hearing is at 10:30 a.m. in Clay County.