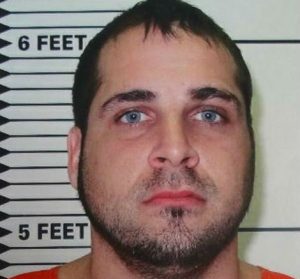 LEXINGTON, Mo – A Marshall man is the defendant in a case, recently moved to Lafayette County, after a change of venue.  Carl Roettgen, 31, faces seven felony counts, including three counts for assault against law enforcement, resisting arrest, and armed criminal action.
Roettgen attempted to flee Marshall police after an armed confrontation at a retailer parking lot.  He was apprehended in May of 2015, in Alabama.
A pre-trial hearing Monday afternoon, August 1, is scheduled for 3 p.m. in Lafayette County Court in Lexington.  A four-day jury trial has been set for August 23.