LAFAYETTE COUNTY, Mo. – A Kansas man has a jury trial beginning in Lafayette County today, November 6, 2015.
Tommy Davidson, 56, of Kansas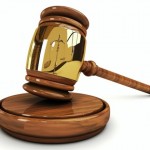 City, Kansas was charged in June of this year with felony tampering with a motor vehicle, felony resisting arrest, misdemeanor leaving the scene of an accident, failing to obey a lawful order and receiving stolen property.
Davidson and two other defendants are accused of attempting to steal vehicles near Lexington.