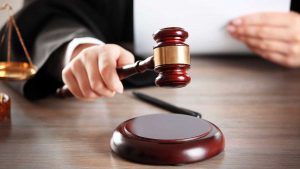 An arson case out of Saline County, will continue with the setting of a trial or plea Monday morning.
A not-guilty plea has already been entered by Justin Roettgen, who is charged with 2nd degree arson, and the burning of a residence on Gordon Street.
According to a probable cause statement, Roettgen had threatened to burn the victim's home, and business before the fire in May 2017. Investigation by the State Fire Marshall determined a wall had been doused in fuel and ignited. Fire damage was kept to the garage. The rest of the home appeared to have been ransacked, and the victim stated it was not that way before the fire.
Roettgen also faces charges for property damage and domestic assault. The court event is listed at 10 a.m. in Saline County.