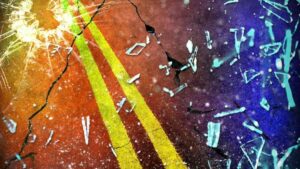 CLARK, MO – A Kirksville woman was hurt following a vehicle accident Tuesday night in Randolph County.
Highway Patrol responded to Northbound 63, north of Clark, where Cynthia Davis, 23, was found injured after her vehicle reportedly departed from the left side of the road, hitting several road signs.
Davis was transported with minor injuries to Moberly Regional by ambulance.
She is additionally accused in a report of driving while intoxicated, no insurance, and no seat belt.