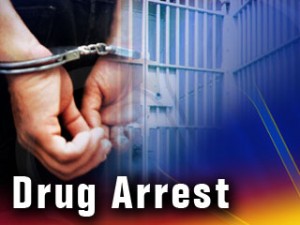 HARRISON COUNTY, Mo. – An Iowa resident was taken into custody in Harrison County, Saturday, February 27, 2016, at 9:15 a.m.,with drug related charges.
According to the Missouri State Highway Patrol arrest report, Zackerey Q. Hall, 28, of Des Moines, Iowa, was stopped for speeding in Harrison County. He received a traffic citation for speeding, but he also received a charge of alleged possession of a controlled substance with intent to distribute – a class B felony.
Hall was taken to the Harrison County Jail to serve a 24 hour hold. His release is scheduled for Sunday, February 28, 2016, at approximately 9:15 a.m. pending no change in his case.