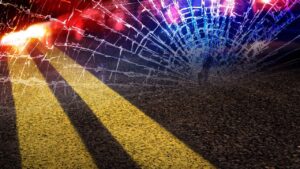 ST. JOSEPH, MO – A vehicle injury accident Friday morning involved three vehicles on I-29 in St. Joseph.
State troopers report a northbound commercial truck lost an axle while in transit, which crossed the median and struck the windshield of a southbound vehicle. The axle reportedly crossed the median again, hitting a northbound car.
Moderate injuries were reported by Becky L. Jones of Maryville. She was transported to Mosaic Life Care.