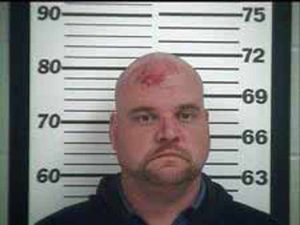 PLATTE CITY, Mo. — A truck driver involved in an accident that killed one woman and injured her son pleaded guilty and was sentenced to four years in prison.
According to KCTV5, Adam Shaw, 41, of Springfield pleaded guilty to involuntary manslaughter on Friday after the death of Catherine Nienaber, 49, of Kansas City, Kansas in October 2013. Shaw also pleaded guilty to two counts of assault for the injuries of Nienaber's son.
Shaw's tractor-trailer struck the minivan, driven by Nienaber, after he was speeding and crossed the center line in Southern Platte County. Authorities say that Shaw's blood alcohol reading was .116, which is nearly three times the .04 legal limit for commercial truck drivers.