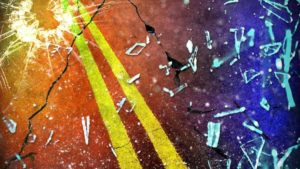 OSBORN, MO – An injury crash in Dekalb County this morning injured an Iowa driver.
State troopers say the semi tractor trailer, driven by Karen Martinez, 36, was traveling too fast for weather conditions just after 8 a.m., one mile east of Osborn, on 36 Highway. The truck jackknifed, going off the road, and hit a MODOT sign and an embankment.
Martinez was taken by Cameron Ambulance to Mosaic Life Care with moderate injuries.