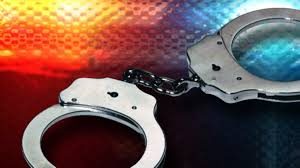 CALLAWAY COUNTY, MO – A Truesdale, Missouri man is in jail following his arrest in Callaway County Monday evening.
According to the Missouri State Highway Patrol, John L. Ellyson, 53, was pulled over before being arrested and charged for Driving While Intoxicated, as a persistent felony offender. Ellyson was also charged with failure to drive on the right half of the roadway.
He is being held at the Callaway County Jail in lieu of bond.