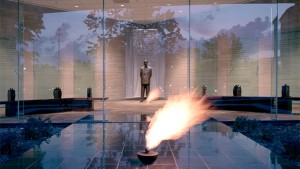 INDEPENDENCE, Mo. (AP) — The director a museum in Salt Lake City has been named to lead the Harry S. Truman Presidential Library and Museum.
Kurt Graham, who has led the Church History Museum in Salt Lake City since 2010, was named Monday as director of the Truman Library in Independence, Missouri. Graham's appointment was announced Monday by David S. Ferriero, archivist of the U.S.
Graham has also been director of the McCracken Research Library at the Buffalo Bill Center of the West in Cody, Wyoming, and holds a doctoral degree in American history from Brown University, as well as a bachelor's and master's degree from Brigham Young University.
He replaces Michael Devine, who retired in 2014.
The library, which was closed last week for air conditioning repairs, is also scheduled to reopen Tuesday.