SPRINGFIELD, Mo. – United States Attorney for the Western District of Missouri, Tammy Dickinson, announced that a Tulsa, Okla., physician has been sentenced in federal court for using a minor to produce child pornography.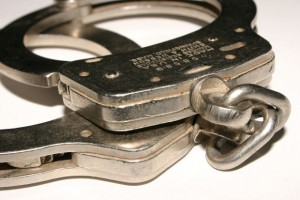 According to a news release, Shelby J. Coleman, 38, of Tulsa, was sentenced today to 15 years and eight months in federal prison without parole by U.S. District Judge M. Douglas Harpool. The court also sentenced Coleman to serve 10 years on supervised release following incarceration.
Coleman pleaded guilty to the sexual exploitation of a child on January 12, 2016. Coleman, a medical doctor and partner of Tulsa Women's Health Center, has been in federal custody since his arrest in September 2013.
Coleman admitted that he communicated with a 16-year-old minor, identified as John Doe, in Laclede County, Mo., via cell phone texts. At Coleman's request, John Doe sent him multiple sexually explicit images of himself.
When John Doe's father discovered the text messages, he contacted the Missouri State Highway Patrol. A state trooper assumed the identity of John Doe for the purpose of the investigation.
On September 28, 2013, Coleman was apprehended by investigators after he traveled to Springfield, Mo., in order to meet John Doe for a sexual liaison.
This case was investigated by the FBI, the Joplin, Mo., Police Department, the Southwest Missouri Cyber Crimes Task Force and the Missouri State Highway Patrol. It was prosecuted by Assistant U.S. Attorney James J. Kelleher.