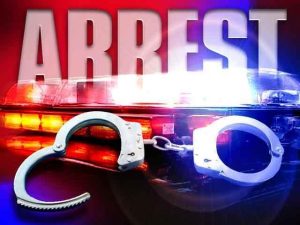 COLE COUNTY, Mo. — A Tuscumbia resident has been arrested after an accident in Cole County.
According to the Missouri State Highway Patrol, Kendra Vaughan, 20, was northbound on Route B, just south of the Moreau River at 3:18 this morning. The vehicle traveled off the right side of the roadway and struck a concrete barrier.
When the collision occurred,  Amy McDonald, 20, of Holts Summitt, an occupant of the vehicle, was ejected. McDonald was not wearing a seatbelt and sustained serious injuries. She was transported to University Hospital by Ambulance for treatment.
Vaughan reported minor injuries, but refused treatment at the scene and was taken to the Cole County Jail where she was informally charged with driving while intoxicated causing physical injury, minor in possession, failure to drive on the right half of the roadway, and unlawful use of drug paraphernalia. Vaughan may post bond for release.