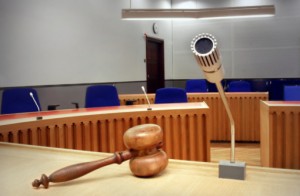 SPRINGFIELD, Mo. — An Oklahoma man pleaded guilty in federal court Tuesday to producing child pornography.
According to the office of the United States Attorney for the Western District of Missouri, Shelby Coleman, 38, pleaded guilty to the charge of sexual exploitation of a minor. Coleman was originally arrested in September of 2013.
By pleading guilty, Coleman admitted to communicating with a 16-year-old minor in Laclede County, Missouri, over text message. Coleman admitted to requesting the minor to send sexually explicit photos through text message.
The minor's father reportedly contacted the Missouri State Highway Patrol after discovering the text messages on the cell phone. Coleman was taken into custody on September 28, 2013 after travelling to Springfield to meet up with the minor.
After pleading guilty, Coleman is subject to 30 years in federal prison without parole and a fine of up to $250,000. Sentencing has not yet been scheduled.