ANDREW COUNTY, M0. — A crash on U.S. Highway 59 in Andrew County resulted in serious injuries for an Amazonia youth and took the lives of two teens Wednesday.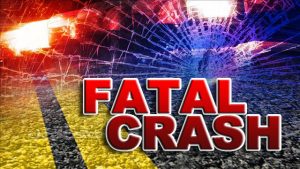 According to an accident report from the Missouri State Highway Patrol, the wreck occurred at 11:16 a.m. Wednesday on Highway 59, three miles west of Savannah.
A vehicle operated by Kendall R. Delp, 18, of Amazonia, was traveling west on 59. A second pick-up truck driven by Landon K. Smith, 18, was eastbound on 59. Delp reportedly crossed the center line and went off the left side of the road. Smith maneuvered his truck in an attempt to avoid a collision.
The front of Delp's truck then struck the front of Smith's vehicle, head-on. Smith and Delp were both pronounced dead at the scene of the crash.
A passenger in Smith's truck, 12-year-old Cole C. Smith, also of Amazonia, sustained serious injuries in the collision.
He was taken to Mosaic Life Care in St. Joseph before being transferred by air ambulance to Children's Mercy Hospital.