OSAGE BEACH, Mo. – Osage Beach Police took two men into custody after shots were fired on Highway 54 Monday night.
The Police Department says Stephen Anthony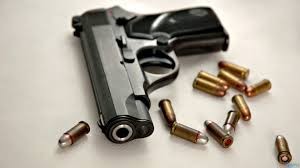 Mikesell of Brumley has posted bond for allegedly driving while suspended. Wilton Duvall Green of Osage Beach remains in the Camden County Jail for alleged unlawful use of a weapon, possession of marijuana and drug paraphernalia. A 9mm handgun, shells and the drugs were seized during a search of the pickup they occupied.
The shots are believed to have been fired into a hill just off the highway.