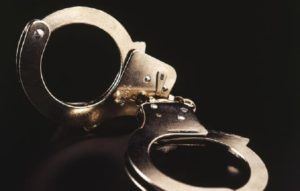 ADAIR COUNTY, MO – Two Novinger residents were arrested Thursday morning in Adair County according to Highway Patrol.
An arrest report names Jeffrey Hanlin, 50, and Amanda Hanlin, 37, as respectively charged for tampering with a victim, and hindering the prosecution of a felony. Additional warrants were also listed for Amanda Hanlin involving six counts of forgery in Adair County. She was taken to Adair County Jail, awaiting bond.
Jeffrey Hanlin, whose charges are pending, was released from custody after arrest.