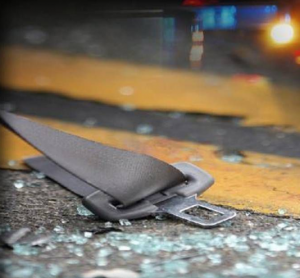 CARROLL COUNTY, MO – A fatal crash Tuesday night took place in Carroll County.
According to Highway Patrol the single vehicle accident off eastbound Highway 10 happened at CR 340. The vehicle driven by Charles Wells, 55, traveled off the right side of the road and overturned after striking two signs.  The crash report suggests neither occupant was wearing a seat belt.
Both the driver, and passenger, Tiffany Endicott, 31, were pronounced dead on scene.