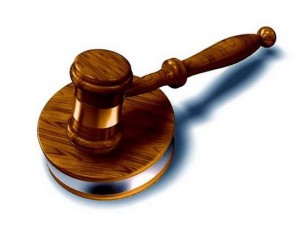 JEFFERSON CITY Mo – Two Columbia men were indicted August 19, 2015 for illegal possession of firearms.
According to a statement by the U.S. Justice Department, Terry Allen Simmons, 29, was charged with being a felon in possession of a Kokiak Industries pistol July 9th.  Darian Maurice Carter, 23, was also charged with possessing a Hi-Point 9mm pistol March 31st.
Simmons has previously been charged with felony forgery, while Carter has felony burglary and theft convictions on his record.  Both men have long lists of convictions for charges as far back as 2008.