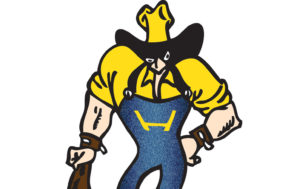 HIGGINSVILLE —  Lafayette County C-1 High School will spend its two days before Thanksgiving break distance learning.
According to a Facebook post on the school's page, due to a significant increase of students and staff out of school and in quarantine have prompted the temporary switch to virtual learning. In addition, starting Saturday all activities will be postponed or shifted to a virtual format.
The post states that last week 50 students were under quarantine, with four of those student were positive at school, 10 who had to quarantine from school-based exposure and 36 who were quarantined from community spread. This week, 44 students were placed under quarantine. In comparison, within the past two weeks 27 staff members have needed to quarantine with two of them being exposed at school. Six staff members tested positive.
The school will return to is regular hybrid learning format on Nov. 30.