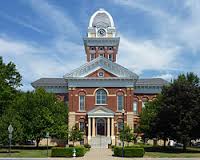 MARSHALL, Mo – A Saline County Court will hear the cases of two defendants charged with drug possession.
Tonya Martin and Chelsea Moore were arrested in conjunction with the same incident in January, 2016, and charged with possession of controlled substances.
A third party, Clint McClain, has been convicted and sentenced.
Court docket listings for Martin and Moore are at 9 a.m. and 11 a.m. respectively, in Marshall.