DAVIESS COUNTY, Mo. – Two people were arrested and held Wednesday afternoon for drug allegations in Daviess County.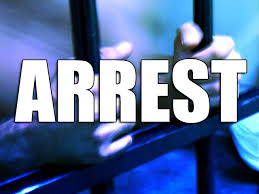 According to the Missouri Highway Patrol arrest reports, Cynthia A. Lee, 46, of Bethany was stopped for speeding around 3:21 yesterday. During the stop, Lee was alleged to have been in felony possession of a controlled substance, driving while intoxicated by drugs, no valid drivers license, possession of marijuana and paraphernalia.
A passenger in the vehicle, Gregory A. Lee, 68, of Bethany was also arrested for alleged felony interfering with an arrest and allowing an unlicensed driver to operate a vehicle. Both remain on a 24 hour hold at the Daviess-Dekalb Regional Jail pending formal charges.