COLUMBIA, Mo. – An adult and a juvenile are being charged over a report of a gun near Women's and Children's Hospital in Columbia Friday night.
The adult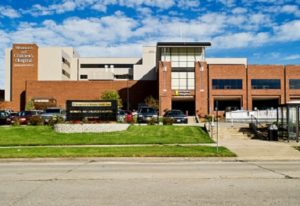 is Antwane Grant, 24, of Columbia. Grant is charged with felony counts of unlawful possession of a firearm and unlawful use of a weapon. A juvenile is facing two felony counts of unlawful use of a weapon and one count each of resisting arrest and possession of less than 35 grams of marijuana.
University Police say an armed man was chasing another man near the hospital around 8:30 p.m. Friday night..