PETTIS COUNTY, Mo. – A young couple was arrested just before noon Thursday, on a weapon and drug charges in Pettis County.
The arrest report from the Missouri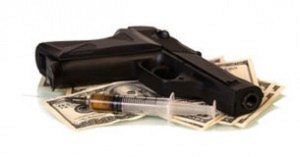 Highway Patrol accuses Tyler C. Nickel, 24, of Harrisonville and Shelby M. Dines, 18, of Warrensburg of felony possession of a controlled substance, manufacturing a controlled substance, distributing a controlled substance, unlawful use of a weapon and misdemeanor possession of drug paraphernalia.
Both were placed on a 24 hour investigative hold, pending the filing of formal charges.