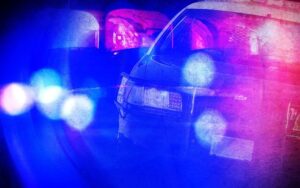 HENRY COUNTY, MO – Two pursuits initiated yesterday allegedly involved vehicles reported stolen according to Henry County Sheriff.
One vehicle was successfully stopped using tire-deflation devices from Highway Patrol near 200 Road. That vehicle, however, continued into Benton County where spike strips were again deployed prior to the car crashing into a snow bank. The driver of that vehicle, Gregory Pfleiderer, 42, was taken into custody.
Another vehicle was pursued from the area of Route 7 and Route W, to 350 Road and W, losing contact. It was eventually located in a fence line near SE 500 Road. Investigations are ongoing.