COLUMBIA, Mo. – The Columbia Police Department and Missouri Highway Patrol assisted the Omaha Nebraska Police Department in apprehending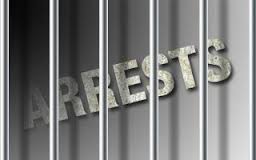 two suspects connected to a double Homicide out of Omaha.
At 12:03 Friday afternoon, Phillip Kent Osby, 36, of Omaha and Zabrina Virginia Dunn-Osby, 39, of St. Louis were arrested without incident after a traffic stop in the 1200 block of Interstate 70 West. Dunn-Osby was arrested for a felony warrant for refusing to surrender, with a bond of $2,500 and a second felony warrant for making terrorist threats with no bond. Osby was arrested for a felony warrant for second degree domestic assault with a $5,000 bond and a felony warrant for first degree homicide with no bond.
Both were transported to the Boone County Jail where they will await extradition back to Omaha.