MILLER COUNTY, Mo. — Two drivers from Brumley were injured, one seriously, in a collision between a minivan and a sport-utility vehicle in Miller County late Tuesday night.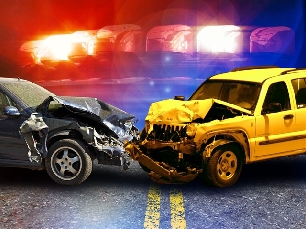 According to a report from the Missouri State Highway Patrol, troopers responded to State Highway 42, just over a mile east of Bear Creek in Miller County around 11:30 p.m. Tuesday to reports of a crash involving two vehicles.
Upon arrival, investigators determined that an SUV operated by Zachary C. Crowder, 26 was traveling west on 42 when his vehicle crossed the centerline of the roadway and struck an eastbound van driven by Allen I. Howard, 35 head-on.
Howard sustained moderate injuries in the collision and Crowder suffered critical injuries, according to the Highway Patrol report.
Both were transported by ambulance to Lake Regional Hospital to receive care.