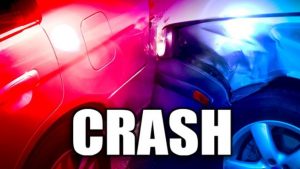 PLATTSBURG, MO – Two drivers were injured Thursday afternoon after a rear-end crash involving a Sheriff's Department vehicle.
According to a Highway Patrol crash report, the rear-ended vehicle was a Chevy Tahoe, stationary in the westbound lanes of 116 highway, 3 miles west of Plattsburg in Clinton County, waiting for another vehicle to make a left turn.  It was hit from behind by a truck driven by Austin Brooks, 16, of Plattsburg, and sent through a fence on the right side of the road.
Brooks, and a Lawson resident, Philip Bink, 58, received moderate injuries, and were treated at area hospitals.