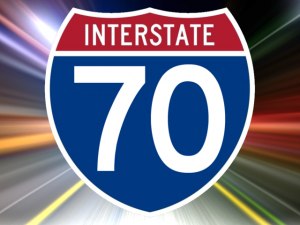 LAFAYETTE COUNTY, Mo.- One vehicle was involved in an accident around 1:30 a.m.  in Lafayette County.
According to the crash report, the accident occurred on westbound I-70 at the 37 mile marker when 73 year old Carol Hinton, of Raytown, Mo., traveled off the left side of the roadway and struck a cement culvert, cable barrier, and a guardrail.
Carol Hinton and her passenger 74 year old Jerry Hinton suffered moderate injuries and they were both transported by EMS to Centerpoint Medical Center.