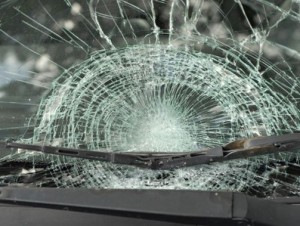 CLARK, Mo – A vehicle crash west of Clark, Missouri, led to injuries for both drivers.
A crash report indicates, a Clark resident, Eddie L. Campbell, 51, attempted to turn off B Highway, and drove into the path of another vehicle Sunday afternoon, May 22, 2016.  He sustained minor injuries.
The driver of the oncoming vehicle, Tamera L. Andrews, 51, received moderate injuries, and was reportedly not wearing a seat belt at the time of the crash.  She was taken to University Hospital in Columbia.