COOPER COUNTY, Mo. – A passenger was moderately injured and the driver is seriously injured after a rollover crash in Cooper County this afternoon.
The Missouri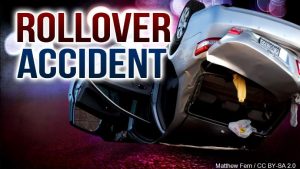 Highway Patrol investigated the crash around 2:45 p.m., on Route J at Highway 5. The report says a Chevy Tracer went off the eastbound lane of Route J and overturned. Neither occupant was wearing a seat belt according to the report.
The driver, Sara Goff, 30, of Bunceton was transported to Pinnacle Regional Hospital in Boonville before being transported to University Hospital for treatment..Gary M. Goff, 32,of Bunceton was treated and released from University Hospital.