CLAY COUNTY, Mo. – Five vehicles were involved in a series of rear end crashes in Clay County Saturday afternoon.
According to the highway patrol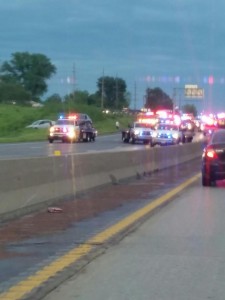 crash report, Kara Christensen, 23, of Adel, Iowa, ran into the rear of two vehicles that slowed for congestion ahead. A fourth vehicle was damaged by debris from the crash and a fifth vehicle ran into the third vehicle involved.
Louis Heinen, 70, of Des Moines was transported to Liberty Hospital with minor injuries and Terri Davidson, 59, of Neosho was transported to North Kansas City Hospital with moderate injuries.