PUTNAM COUNTY, Mo. – Two residents of Canton, Missouri, were injured when a pickup overturned in Putnam County Saturday afternoon.
The online report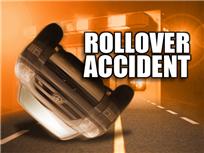 from Troop B of the Missouri Highway Patrol says Lori Bell, 49, ran off the left side of northbound Route N, two and a half miles North of Livonia and struck a road sign. The pickup overturned, causing serious injuries for Bell and moderate injuries for Robert Havendon, 52.
Both were transported to Northwest Regional Medical Center for treatment.