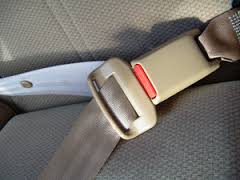 AUDRAIN COUNTY, Mo – A vehicle crash in Audrain County led to the hospitalization of two occupants.
Missouri Highway Patrol assisted at 17684 southbound FF Highway, where a vehicle driven by Anthony L. Vinyard, 28, of Centralia struck an embankment after traveling off the left side of the road.  The vehicle overturned during the crash, and ejected Vinyard and another occupant, Rusty McGrath, 20, of Columbia.
Both persons were sent to University Hospital in Columbia for treatment of serious injuries.  A crash report indicates neither occupant was wearing a seat belt.