JACKSON COUNTY, Mo. – A slick roadway and a previous accident combined to cause a six vehicle pile-up on Interstate 70 in Jackson County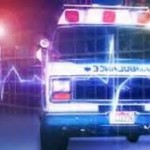 Tuesday afternoon.
According to the Missouri Highway Patrol report, Carnecia Kirkwood, 22, of Blue Springs was westbound on I-70 when she lost control of her vehicle and struck a disabled vehicle from a pervious accident occupied by Cody Stratton, 23, of Independence. Kirkwood then struck a third vehicle, causing three more vehicles to become involved. Kirkwood recieved serious injuries and Stratton minor injuries in their collision. They were both transported to Centerpoint Medical Center for treatment.
No other injuries were listed in the crash report.