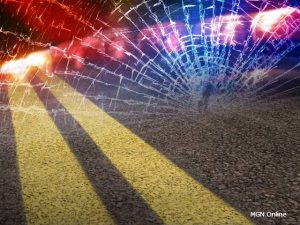 MOBERLY, MO – Two occupants were injured in a single vehicle accident this afternoon.
According to a crash report, the southbound vehicle was a mile north of Moberly when it slid off 63 Highway and overturned.
One passenger, Karen Budd, 55, was sent to Moberly Regional Medical Center with minor injuries.  The driver, 31 year old Jodie Sheeley of Columbia also reported minor injuries.